Welcome to Kinja Football Club
Kinja is a Football Club where everyone is taught to seek excellence and success, develop technically and tactically and enjoy the game of football.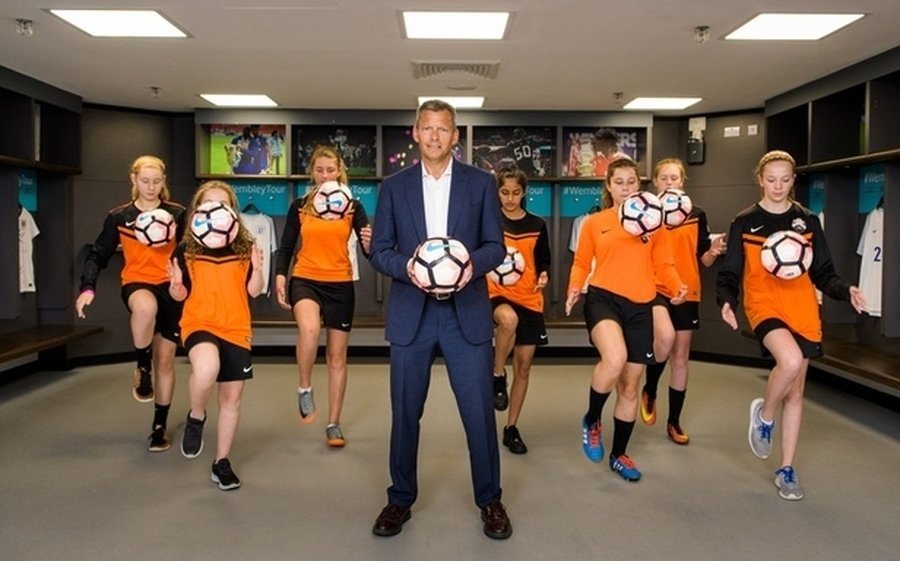 Overview of Kinja FC
Kinja was founded in 2011, starting with just one team of 8 girls. Since then, the club has grown to have 8 teams, 4 girls and 4 boys, with over 100 players, all being taught the same philosophy of playing possession-based football, with a strong focus on developing the individual players, rather than getting results by any means necessary.
Pranay Dhanani and Harry Sherman have been the owners of the club since July 2017, with Pranay as Chairman, and Harry as Vice Chairman. Since they took control of the club, they have been recognised by Middlesex FA for their outstanding work within grassroots football and the local community. They have also been selected by the national FA to take part in a photoshoot with Martin Glenn [the CEO of the FA], to be used for England's bid to host the Women's European Championship tournament in 2021.
The work Kinja FC are doing is also bringing about further opportunities through the regional FA's. Having been heavily involved with Special Olympics, which is an organisation that focuses on adults and children with disabilities, Kinja have been running a Special Educational Needs [SEN] League, in partnership with Middlesex FA, providing opportunities for children from special needs schools to play football in a competitive, but fun environment. Their work with the SEN League meant that they have also been selected by Middlesex FA to run a female-only disability session, which takes place each week alongside their other training sessions.
Kinja have made advancements on their pathway for all their players, having merged with Camden Town Ladies, a semi-pro side that will give their female players an exit pathway into ladies' football, and a new Development Centre, which focuses on the development of boys and girls under the age of 10 years old.
The Development Centre uses methodologies from world renown international coaches, to provide the very best opportunities for Kinja's young players to master the core skills needed in order to excel in competitive youth football and set up a strong foundation to succeed in adult football, too.
To find out more information about the club, please go to their website at www.kinjafc.co.uk, email them at info.kinjafc@gmail.com, or to speak directly to the owners, please call 07379 729 615.
"Kinja Football Club are delighted to have formed a partnership with Happy Days Montessori, as we look to continue providing opportunities for young children to become passionate about sports and having a healthy lifestyle. At Kinja, we have developed a programme that helps children from the age of 2 to practice the core skills that are crucial both in football and all other forms of sport. Through this practice, the children become better at these core skills, which increases their enjoyment of sport, and being active, which has numerous long-term benefits. Our sessions are also fun and engaging, giving the perfect opportunity for all of our children to make new friends, and have great experiences.
If you'd like to find out more information, please get in touch with us at info.kinjafc@gmail.com, or visit our website at www.kinjafc.co.uk"